11 Ways How Fix Not Registered On Network Message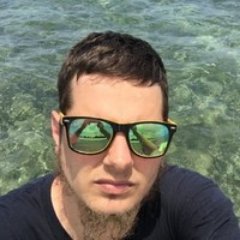 Written by: Alex Bourgeois
Posted on: in: Phone Hacks
Here at CanadaUnlocking, we get a customer daily who asks us for a solution regarding a problem they have with their cellphones. We often get the question about this mysterious "not registered on Network" error that appears on some Android phones. From our experience, it is more common with Samsung Galaxy phones but can happen on any Android device.
What happens is the signal drops when you make a call. When our friends try to call you on our phone, it goes straight to voicemail and on your end, the phone doesn't even ring. You are also not able to receive any texts, then suddenly you get the not registered on network error.
When we try to get help from our carrier customer support, they say it's a Samsung Galaxy issue or Android issue and can't help. Then when we contact Samsung they say it's a Carrier issue and can't help. In this way, we keep getting the runaround and the problem is never solved until we are fed up and have to buy a new device.
This can be annoying, to say the least, and that is why we have written this guide to tell you straight how you can fix not registered on network error once and for all.
For the record, it is mainly a Samsung Galaxy issue but can also be a carrier issue. This problem is often found with Samsung Galaxy devices, mainly when users update their Samsung Galaxy phone to the latest Android version but can also happen when using a different sim card for the first time.
We are not sure exactly which brands and models this issue effects; however, we have encountered customers who have had this problem on different android phones and especially on the following models:
– Galaxy S8
– Galaxy A10
– Galaxy S7 Edge
– Galaxy S7
– Galaxy S6 Edge
– Galaxy S6
– Galaxy S5
– Galaxy S4
– Galaxy S3
– Galaxy Note 5
– Galaxy Note 4
– Galaxy Note 3
– Galaxy Note 2
How it usually presents itself is after an Android update suddenly, the device is unable to find the provider and continuously searches for a signal until finally, it gives up, and the message is displayed says Not Registered on Network.
Why does my phone show a not registered on network error?
It is assumed that it is caused by a problem when you update your device, the IMEI number appears as "SN 0000" and shows an incorrect serial number. Another possible reason is when you try to use the SIM Card from a new Provider, your Samsung Galaxy device cannot find the signal fast enough and results in this error message.
Often you can perform a few quick fixes, and this problem will be completely solved. Before going through these steps; if you have a new carrier sim in your device then check that the APN protocol settings have been updated automatically.
If not, then you will need to change the information manually. To update your APN settings, go to Settings > Connections > More Settings> Mobile Networks > Access Point Names > Menu >New APN type. You'll have to ask your service provider for the access point name details needed or you can refer to this guide.
Normally the 'Not registered on network' error first appears when you attempt to make a phone call or send a few text messages (SMS / MMS port). This happens because your Telecom company cannot retrieve your IMEI number fast enough resulting in the "Not registered on Network" error.
After this prompt, the gives you another prompt asking you to tap the "OK" button. Unfortunately, that does not fix the problem at all! This can be fixed, don't worry, we'll tell you how to solve it now.
A common misconception is that this error appears if your device is sim locked. This is not the case. If your android device was network operator locked, it would ask you for a NCK code or unlock code . So if your device is not saying this, you do not have to unlock your phone to remove the 'Not Registered on Network' message warning.
What about when your phone says "Emergency Calls Only?"
Check your SIM card, check that your bill is paid, and try a simple restart on your phone. If that does not work, check if there is a software update available. As a last resort, you may need to factory reset it.
However, another possible reason for this not registered on network error is if your device has been Blacklisted. Blacklisted means that your device is reported as "Lost" or "Stolen" in the national blacklist.
If this is the case then it is a bigger problem. Once your device is reported lost or stolen, it is challenging to fix without the original proof of ownership. If your phone is reported stolen, you can try to call your carrier and find out why. Perhaps, it was done by mistake. If it's not a mistake then the solutions are very limited, and you might have to start thinking about getting a new device instead.
List of Solutions [SIM Card]
Go through the list of possible solutions below, one of them should definitely work for you.
Method #1 – Select your Provider Manually:
Go to the Settings.
Then go to Wireless and networks.
Tap on Mobile Network (If this is not found, then tap on More settings).
Now tap on "Networks operators". After you have completed searching select your networks Network Operators (Like AT&T, Rogers, T-Mobile, Vodafone, O2,Tracfone, etc.)
After selecting the operator name manually, your cellphone should start working. If not, continue to method 2...
Method #2 - Change your network mode from Gsm only to WCDMA only
Go to settings> Sim Cards & Mobile Networks Select the preferred network type Change it from automatic to Prefer LTE, Prefer 3G, 2g Only, or WCDMA only restart your Android cellphone If that did not work select one of the other network types (Prefer LTE, Prefer 3G, 2g Only, or WCDMA only) and repeat the process above. Also switch airplane mode off and on.
Method # 3 –Update your Device and Samsung Account Software (Make sure you are connected to a wireless connection):
Navigate to the phone Settings> About then scroll down until you find the Software Update option. Update your cellphone and wait for the cellphone to reboot and complete the update.
Method # 4 –Restart your phone, pull the battery out (if possible) then Remove and Insert the SIM:
Turn off your cell by holding both the Power and Home buttons down at the same time. While the cellphone is turned off, wait around 2 minutes. After 2 minutes, take out the back cover to remove the battery and then remove the sim from the cellphone. With the cell off and the battery removed, then hold the home button or power button down for 1-3 minutes. Now insert your Sim card and battery back in while continuously holding the home button or power button. Turn on your cellphone again and release the home key. With your cell on, remove the sim card and then re-insert your sim card a few times. Make sure to turn off airplane mode. Now see if you can make calls on the phone app. If you can then your problem is solved!
Method # 5 – Change your Date/Time to automatic
Go to settings > Additional Settings > date & Time. While connected to WIFI, uncheck and then recheck AUTOMATIC or select "Use network-provided time". Once these settings have been changed, Restart your phone.
Method #6 –Add a piece of paper to your sim card slot.
Your sim card maybe lose. Simply cut out a small corner of a business card and Insert the sim card with the added paper.
Method # 7 –Put your sim card into another phone first
Take out the sim then insert your sim into a different cellphone. Make a call from your sim using a different phone. Now re-insert the sim card into your phone.
Method #8 –Verify that your account is active.
This bug often shows for accounts that are not correctly set up or provisioned from the service provider's side. If you just got a new sim from your provider, it is very likely that your service provider still hasn't finished activating your account. Give them a call and provide them with the IMEI number of your cellphone and the SIM card number. The sim card number should be written on the sim card itself or the sim card packaging.
Method #9 –Reset network settings
Resetting settings can often help to fix network providers problems. All your saved WiFi passwords, Bluetooth connections, registered mobile networks, VPN and APN settings will be deleted after the reset. Make sure to do it after saving that info if you need it. For the typical Samsung Galaxy device, you can reset the network settings by going to Settings > General management > Reset > Reset network settings > Reset settings, and then tap Reset to confirm. The exact steps may differ depending on your smartphone's model.
Once that is done, go to: Settings->About phone->Status->SIM status->Update SIM status
Method #10 –Put in into Safe Mode
Each Android device has its unique steps to get into safe mode. Generally, it works like this: To put your phone into safe mode, simply Press and hold the Power button down at the same time. Keep holding the power button until you see the safe mode pop up screen. Then tap the safe mode message on the screen, and the phone will reboot in safe mode.
If your cellphone can connect to a signal only while in Safe mode, then there is definitely an APP on your android that is causing the problem. In this situation, uninstall the apps which you suspect one by one until the issue disappears. It is recommended to restart the smartphone each time.
Method #11 –Perform a Factory reset
This is the last effort. Factory resetting your smartphone will also wipe all your phone's data unless you have it backed up to the cloud, your computer or on a SD card somewhere. Even with a backup, some things will still be lost. This reset will cause all your saved WiFi passwords, Bluetooth connections, registered mobile network, VPN, and APN settings to be deleted. To factory reset your phone, proceed to Settings > Backup and reset > Factory data reset.
On some models it can be reached by going to Settings > Privacy > Factory data reset. You can also use this short code to reset it : dial *2767*3855# on your phone keypad (as if you were dialing a phone number).
Need to Network Unlock your Phone? We can provide that service also
Conclusion:
Although network issues can be annoying they are usually easy to fix. Please go through the 11 possible solutions to fix your not registered on network problems.
Let us know if we missed anything in this article in the comment section. Tell us which method worked for you below:
About the Author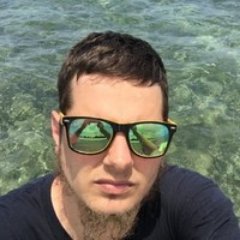 Alex Bourgeois is a social scientist trained in psychology, he is fascinated with the ways people use and relate to technology. He was previously a franchisee for a major cell phone carrier. He has more than a decade of experience as a cell phone technician and more than a decade as a technology researcher. Alex has been a professional technology writer for more than five years and covers topics around phone repairs, unlocking, mobile networks and cell phone plans. Read Alex's Full Bio