What Is Data Roaming? Tips for Using Your Phone Abroad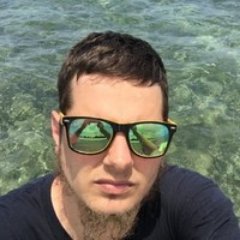 Written by: Alex Bourgeois
Updated on: in: Phone Hacks
Every year, many people head abroad to enjoy a relaxing holiday or for business. We all like to ensure we take along the essentials to make our trip more convenient and enjoyable, and one thing that many of us cannot do without in today's digital age is our smartphones. People use their smartphones for all sorts of things while abroad, from communication and socializing with those at home through to using travel apps, enjoying entertainment, and much more.
The answer to what is Data Roaming is simple:
Anytime your mobile device is connected to a Wireless network other than the one that's branded on your SIM card, then that's called data roaming.
If you do plan to take your phone with you abroad, it is vital that you keep in mind the possible charges you may face. This is due to data roaming, which is essentially where your phone is picked up by another network abroad. In the past, data roaming caused huge issues for a number of reasons. One reason was that people simply weren't all that tech-savvy and were completely unfamiliar with data roaming. Another reason was the provider charged extortionate rates for data roaming, and this meant that many travelers were hit with huge, unexpected bills upon their return from their trip.
What Has Changed?
When it comes to data roaming, a number of things have changed to help make the situation far better for those traveling with their mobile phones. First off, people are far more knowledgeable now about matters such as this, which means they are far more prepared. This has helped to avoid those nasty huge bills and the accompanying bill shock that so many experienced in the past when returning from their trip.
Another thing that has changed is the amount that providers charge for data roaming, which has reduced considerably. In fact, depending on where you are going, you may not have to worry about additional charges. This has made it far more viable for people to take their smartphones on holiday or business trips with them without having to worry about the amount of their next bill.
Tips to Help on Your Next Trip
Of course, there are still charges in place for data roaming depending on your network operator and the destination you are traveling to. With this in mind, it is important to prepare yourself and familiarize yourself with the situation before you jet off and start using your phone as soon as you reach your destination. Some tips that can help are:
Contact Your Provider about Cellular Data Usage
One of the first things you should do when preparing for your trip is to contact your network operator to find out about the data charged. While you can look up the information online, it is often better to speak to someone to avoid any confusion. The data charges, if there are any, will depend on where you are traveling to, so you need to provide these details to the network operator. They will then be able to tell you whether you can use your allowance while abroad or whether there will be additional charges imposed.
Disable Data Roaming - International Roaming
Another thing you may want to do in order to avoid any unexpected bills is to disable your data roaming before you go. This is something you may be able to do yourself on your phone or online if you have an online account with your network operator. If not, you can contact the team to get them to do it on your behalf if you want to ensure it has been done properly. By doing this, you won't have to worry about the risk of being charged for using your phone abroad, as you will not be able to use data roaming. Of course, you can still use your device on Wi-Fi using your hotel's Wi-Fi network (or Wi-Fi in other places you visit).
Consider a Travel Add-On for Your Device
One of the other things you can consider if you are worried about data roaming charges is to speak to your provider about a bolt-on package on a temporary basis while you are away. This is something that can prove useful if you do not feel you will have enough inclusive data for your needs or if you want a set amount of additional data for roaming. This can be a far more cost-effective way of using your phone while you are away, and it is certainly preferable to being hit with unexpected and often extortionate charges upon your return.
Check the Cellular Data Usage Fair Usage Policy
If you have data allowance that you can use while you are abroad, do not become complacent. You should bear in mind that there is a fair usage cap from operators, and networks are able to set this cap at a far lower level while you are abroad compared to the cap while you are at home. This puts you at greater risk of using up your allowance quickly and then being charged for any excess use, with charges often sky-high. So, make sure you check what the fair usage limit is with your provider and consider whether this is likely to be adequate for your needs. If not, you may want to consider the bolt-on mentioned above to help you to avoid additional charges.
Network unlock your Android phone or iPhone and Use a local SIM card
You will change networks after purchasing and using your cellphone for an extended period of time. However, the phone you're currently using may not be available on that network. If you want to keep your current phone but use a different network, you must unlock it. This means you must unlock the phone in order for it to recognize another subscriber identification module. The SIM card is not unlocked on its own.
SIM Cards are short for Subscriber Identity Modules.
SIM cards are pre-installed in the majority of cellphones. SIM cards are memory chips that are used in cellular devices to store information about your account, your phone number, your phone book, text messages, and other details. Avoid deleting them from the phone unless absolutely necessary because they contain such confidential information.
Unlocking a SIM card is commonly done to shift service carriers or to withdraw the handset from the market. To mount and use their own SIM card, the new owner would need an activated phone.
SIM locked phones
Unless you explicitly bought an unlocked phone, it is possible that your phone has a SIM lock. This feature prevents you from taking a phone from one service and using it on another network. The lock aids in holding devices on their original networks. Most units, however, can be unlocked using a SIM unlock process.
To find out if your phone is locked there is a few methods to follow, the easiest is by simply inserting a SIM card from a different carrier inside. If you have an iPhone it will display the SIM NOT SUPPORTED message. If you have an Android Phone it will prompt for a SIM NETWORK UNLOCK CODE.
Procedure for Unlocking
By performing an unlock procedure on the handset, you can remove the SIM lock. Although the exact unlock instructions vary depending on the model of your handset, the process consists of obtaining an unlock code from your current mobile provider. If the provider is unable to provide you with a code, you can purchase one online from the Canada Unlocking website. After obtaining the unlock code, you insert a sim card from another provider, turn on the handset, and then enter the unlock code when prompted.
Compatibility with Network
Just because you've unlocked your phone doesn't mean you can use it on any network. The new network's SIM card must be compatible with the network that your phone already supports. T-Mobile, AT&T, Verizon, and Sprint are all GSM or CDMA networks. As a result, if you have a GSM handset, you will be unable to use it on the Sprint network, as Sprint operates a CDMA-based network.
SIM Cards for Travelling Abroad
One common reason for unlocking a phone is to use it on a foreign continent. Most countries have their own SIM cards, and you can buy a SIM and a phone plan when visiting another country. Make sure to get the correct size sim card according to your device model. The size of an iPhone sim card may also differ according to the model. For example, the iPhone 5 has a different size sim card than the iPhone X or iPhone 12. To gain network connectivity on the country network, you must unlock the phone and physically detach and replace the old SIM card with the new SIM card.
Mexico, for example, uses TELCEL service in the world. If you unlock your phone, you can use a TELCEL card to replace the SIM card when visiting and enjoy a data plan with local and even international roaming at a much lower cost. This system is widely used for long-term travel where alternating service plans depending on location is advantageous.
Preparation Is the Key
Unless you are already well-versed with regard to how your network provider operates when it comes to data roaming, it is vital that you prepare before you go on your trip. Also, remember that rules and regulations can change, so it is always best to double-check with your provider even if you have been abroad with your mobile in the past.
By doing this, you can benefit from far greater peace of mind and reassurance when it comes to using your phone while abroad. You can also make a more informed decision with regard to the best steps to take in order to avoid bill shock and crippling charges for using your phone while you are away.
The above tips will help to ensure you are as prepared as possible when it comes to traveling with your mobile and dealing with data roaming.
If you have any questions leave them in the comment section below.
About the Author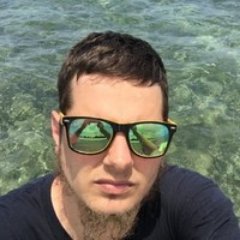 Alex Bourgeois is a social scientist trained in psychology, he is fascinated with the ways people use and relate to technology. He was previously a franchisee for a major cell phone carrier. He has more than a decade of experience as a cell phone technician and more than a decade as a technology researcher. Alex has been a professional technology writer for more than five years and covers topics around phone repairs, unlocking, mobile networks and cell phone plans. Read Alex's Full Bio